Has anyone ever received a call from someone claiming to be from Dell Tech Support? Was the Tech Support Person able to verify your Dell Service Code & Express Service Code, mentioned that your PC was sending Red / Yellow Signals, and that someone was accessing your data?
Believe it or not, this is part of a SCAM that is happening to many Dell Customers who have purchased Laptops / Desktop Computers. This was part of a security vulnerability against Dell in which it seems that the Customer Name, Computer Type & Model, Express Service Code  and Service Tag information were breached. It doesn't seem that there was any other information that was compromised.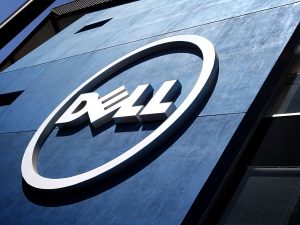 The Dell Tech Support Scammers (DTSS) will basically go on to have you logon to your PC, check your event viewer and tell you the events mentioned in the viewer are the Red / Yellow Signals that are causing issues. Once this has been checked, the DTSS will  have you visit Team-viewer and download the remote login application so that they can access your computer and eventually charge you a hefty amount for them providing tech support.
Lets review, not sure if anyone picked up on the Red Flags during this summary. The first red flag was that Dell typically won't call you about this sort of issue; this was the first Red Flag. The clever delivery of the issue to the customer was providing the Dell Service Tag and/or Express Service Code which only Dell and the Consumer should only know, right? The next red flag was DTSS stating that Red / Yellow Signals are coming from my PC, then they show me the event viewer of my PC. The event viewer is stuff that the computer may report if needed in-case something where to fail with your PC, but your PC has not faulted. The next item was that the DTSS wanted me to download a remote access application from Team Viewer, this is the biggest red flag from all of this. Dell Tech Support doesn't use Team Viewer, they have their own remote access tool that is accessed within Dell.com. Lastly, if the person started asking for your financial info, they are probably a scammer and that you should just go ahead and hang up.
We'll this actual situation just happened to me today on a Laptop computer I purchased from Dell 5+ years ago, this computer also hasn't been used in the past year, its more so a shelf decoration. I knew immediately the call was a phishing call but wanted to see where the rabbit hole took me.
What do I do if this happens to me? We'll trying to report this to Dell is a head-ache on its own, however I have read documents from Dell.com that they are investigating this issue but refuse to alert there customers, not sure why this is. The best advice that I can give is to just be careful and if you are unsure about something, please tell them that you will contact Dell to verify whether or not they are telling the truth. Then call Dell Tech Support and see if they having any thing that needs to be checked out.