[av_one_full first min_height=" vertical_alignment='av-align-top' space=" margin='0px' margin_sync='true' padding='0px' padding_sync='true' border=" border_color=" radius='0px' radius_sync='true' background_color=" src=" attachment=" attachment_size=" background_position='top left' background_repeat='no-repeat' animation='fade-in']
[av_heading tag='h3′ padding='10' heading='Cloud Storage' color=" style=" custom_font=" size=" subheading_active=" subheading_size='15' custom_class="][/av_heading]
[/av_one_full]
[av_one_third first min_height=" vertical_alignment='av-align-top' space=" margin='0px' margin_sync='true' padding='0px' padding_sync='true' border=" border_color=" radius='0px' radius_sync='true' background_color=" src=" attachment=" attachment_size=" background_position='top left' background_repeat='no-repeat' animation='pop-up']
[av_textblock size=" font_color=" color="]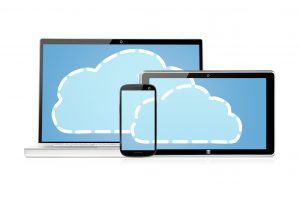 [/av_textblock]
[/av_one_third]
[av_two_third min_height=" vertical_alignment='av-align-top' space=" margin='0px' margin_sync='true' padding='0px' padding_sync='true' border=" border_color=" radius='0px' radius_sync='true' background_color=" src=" attachment=" attachment_size=" background_position='top left' background_repeat='no-repeat' animation='fade-in']
[av_textblock size=" font_color=" color="]
What is Cloud Storage? Cloud Storage is when you storage your Documents, Pictures, and other Media into a Storage Location on the Internet and they are "Auto-Magically" securely synced between all your devices such as PC/MAC/Tablet/iPhone/Android/TV/any other devices that is capable of being able to work with the Cloud Storage Technology.
I.T. Monkee has several Cloud Storage Solutions that can get you up and running in no time!
[/av_textblock]
[av_catalogue ]
[av_catalogue_item title='2 TB Cloud Storage' price='$230′ id='3543′ link=" target="]
What will the storage be used for?
For this plan, this is best suited for someone who stores their basic documents, pictures, and other media files. Please keep in mind that this Cloud Storage Device only has 1 hard drive so you will need to ensure that all data placed onto this storage device is backed up as well.
Whats Included:
WD My Cloud 2TB Personal Cloud Storage
Configure a Static IP Address for the Cloud Storage Device
Configure the basic settings inside the Cloud Storage Device
Configure your iPhone / Android / Tablet Devices (Only if Devices are compatible)
Provide Training on how to use your new Cloud Storage
[/av_catalogue_item]
[av_catalogue_item title='4TB Cloud Storage' price='725.69′ id='3549′ link=" target=" disabled="]
WD My Cloud EX2 4TB Personal Cloud Storage
[/av_catalogue_item]
[/av_catalogue]
[av_textblock size=" font_color=" color="]
All work is backed by our I.T. Monkee Guarantee!
[/av_textblock]
[/av_two_third]