[av_heading tag='h3′ padding='10' heading='Wi-Fi Installation & Configuration' color=" style=" custom_font=" size=" subheading_active=" subheading_size='15' custom_class="][/av_heading]
[av_one_third first min_height=" vertical_alignment=" space=" custom_margin=" margin='0px' padding='0px' border=" border_color=" radius='0px' background_color=" src=" background_position='top left' background_repeat='no-repeat' animation="]
[av_textblock size=" font_color=" color="]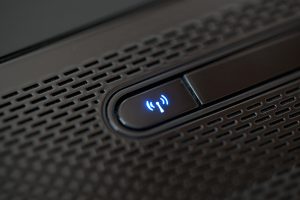 [/av_textblock]
[/av_one_third]
[av_two_third min_height=" vertical_alignment=" space=" custom_margin=" margin='0px' padding='0px' border=" border_color=" radius='0px' background_color=" src=" background_position='top left' background_repeat='no-repeat' animation="]
[av_textblock size=" font_color=" color="]
Have you ever found yourself at Wal-Mart, Best Buy, Target, and others stores wondering which wireless router is good for my place? Constantly going back and fourth on trying to decide which router setup is best? I.T. Monkee takes the guess work out of the question and lets your focus on the better things of life! I.T. Monkee is able to provide the best equipment for your home network and ensure all your devices are connected!
[/av_textblock]
[av_catalogue]
[av_catalogue_item title='On-Site Home Installation' price='$125′ id=" link=" target="]
Whats Included:
Checks the router requirements to ensure all devices in the household are supported.
Install & Configure one router to the Internet Service Providers (ISP)'s device.
Configure the encryption of the Wi-Fi to ensure that your home Wi-Fi is blocked from unauthorized users.
Rename the SSID to something that you would remember.
Provide documentation / label with the SSID and password on the router
Configure up to 5 devices to ensure all devices are able to access.
[/av_catalogue_item]
[/av_catalogue]
[av_textblock size=" font_color=" color="]
All work is backed by our I.T. Monkee Guarantee!
[/av_textblock]
[/av_two_third]