[av_heading tag='h3′ padding='10' heading='Wi-Fi Network Security & Testing' color=" style=" custom_font=" size=" subheading_active=" subheading_size='15' custom_class="][/av_heading]
[av_one_third first min_height=" vertical_alignment=" space=" custom_margin=" margin='0px' padding='0px' border=" border_color=" radius='0px' background_color=" src=" background_position='top left' background_repeat='no-repeat' animation="]
[av_textblock size=" font_color=" color="]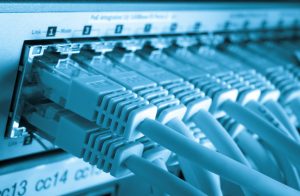 [/av_textblock]
[av_feature_image_slider link='category,36′ items='3′ offset='enforce_duplicates' contents='title' slider_size='16:9′ preview_mode='auto' image_size='portfolio' control_layout=" animation='fade' autoplay='no' interval='5′ overlay_opacity='0.5′ overlay_color=" overlay_pattern=" overlay_custom_pattern="]
[/av_one_third][av_two_third min_height=" vertical_alignment=" space=" custom_margin=" margin='0px' padding='0px' border=" border_color=" radius='0px' background_color=" src=" background_position='top left' background_repeat='no-repeat' animation="]
[av_textblock size=" font_color=" color="]
Are you asleep or at work and wonder if someone has infiltrated your home Wi-Fi Network? They may even have access to your personal server with all your documents, Security Camera System, Computers, and other devices that are connected to your home network?
The Wi-Fi Network & Security Testing performed by I.T. Monkee is a great way to ensure that your home Wi-Fi network is secured and unaccessible from hackers, sneaky neighbors mooching off your Wi-Fi and anyone else who shouldn't be on it.
[/av_textblock]
[av_catalogue ]
[av_catalogue_item title='On-Site Home Installation' price='$125′ id=" link=" target="]
Whats Included:
Configures Wi-Fi Encryption to the highest encryption available.
Generates a secure Wi-Fi Encryption Key that would take years to crack.
Reconfigures the Router Admin Access Password.
If necessary, configure the SSID to be a hidden SSID.
[/av_catalogue_item]
[/av_catalogue]
[av_textblock size=" font_color=" color="]
All work is backed by our I.T. Monkee Guarantee!
[/av_textblock]
[/av_two_third]